BestRegards is an AI-powered browser extension that helps you reply to emails, reviews, comments, and other customer messages in any language.
BestRegards seamlessly integrates with Gmail, making it super easy to reply to email threads.
Just choose your tone of voice, whether it should be positive or negative, and then click the "reply" button to get started.
From there, the AI will generate an appropriate reply based on the context of the email thread, all without any additional input.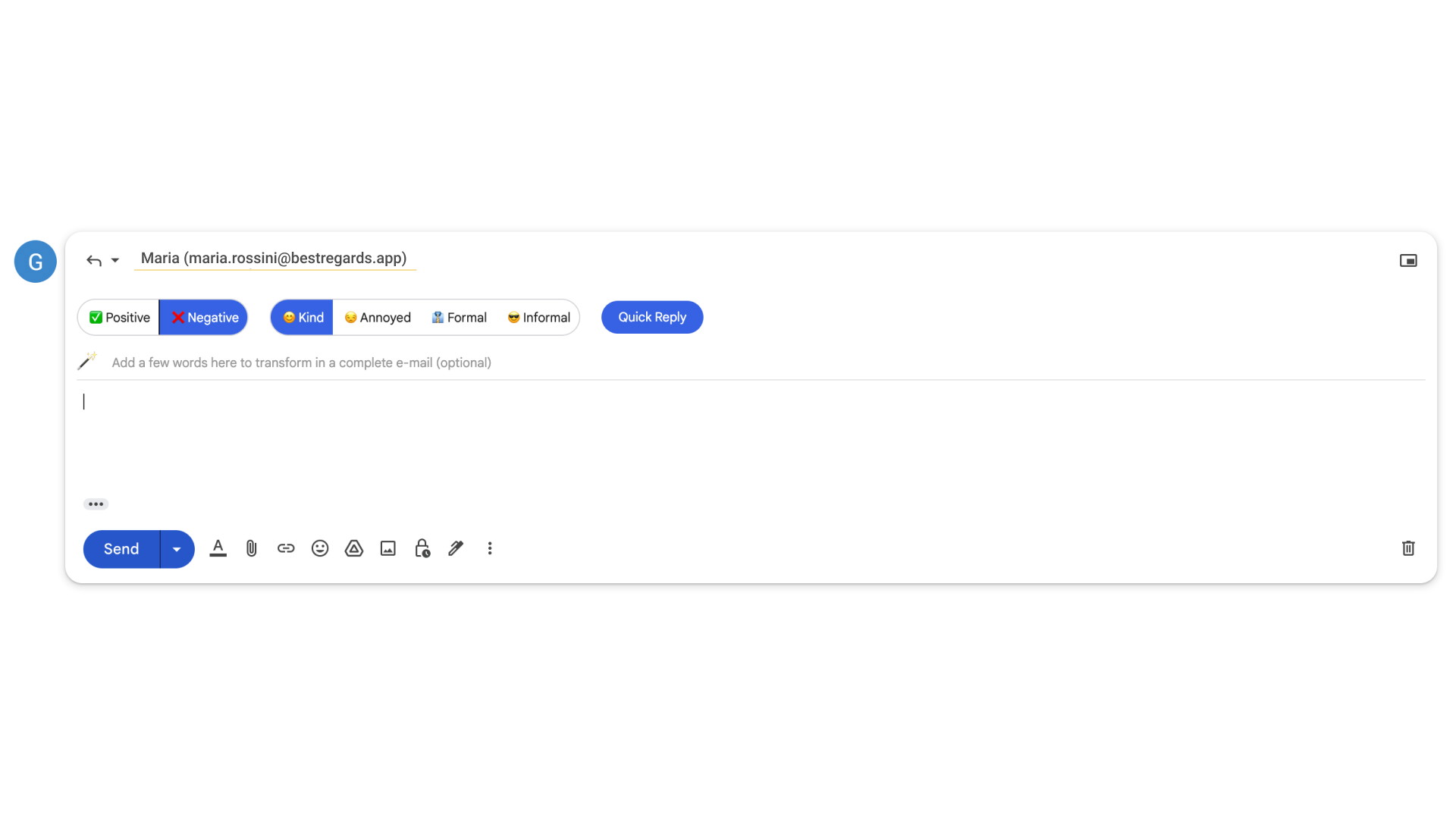 Generate quick replies with the right tone of voice directly from your Gmail inbox.
Thanks to magic composition, you can enter a few words and BestRegards will generate complex and nuanced responses.
With these additional cues, you'll be able to whip up well-structured replies, so you can send the right message to your recipients.
Plus, the additional layer of personalization helps you build stronger, more genuine connections with your stakeholders.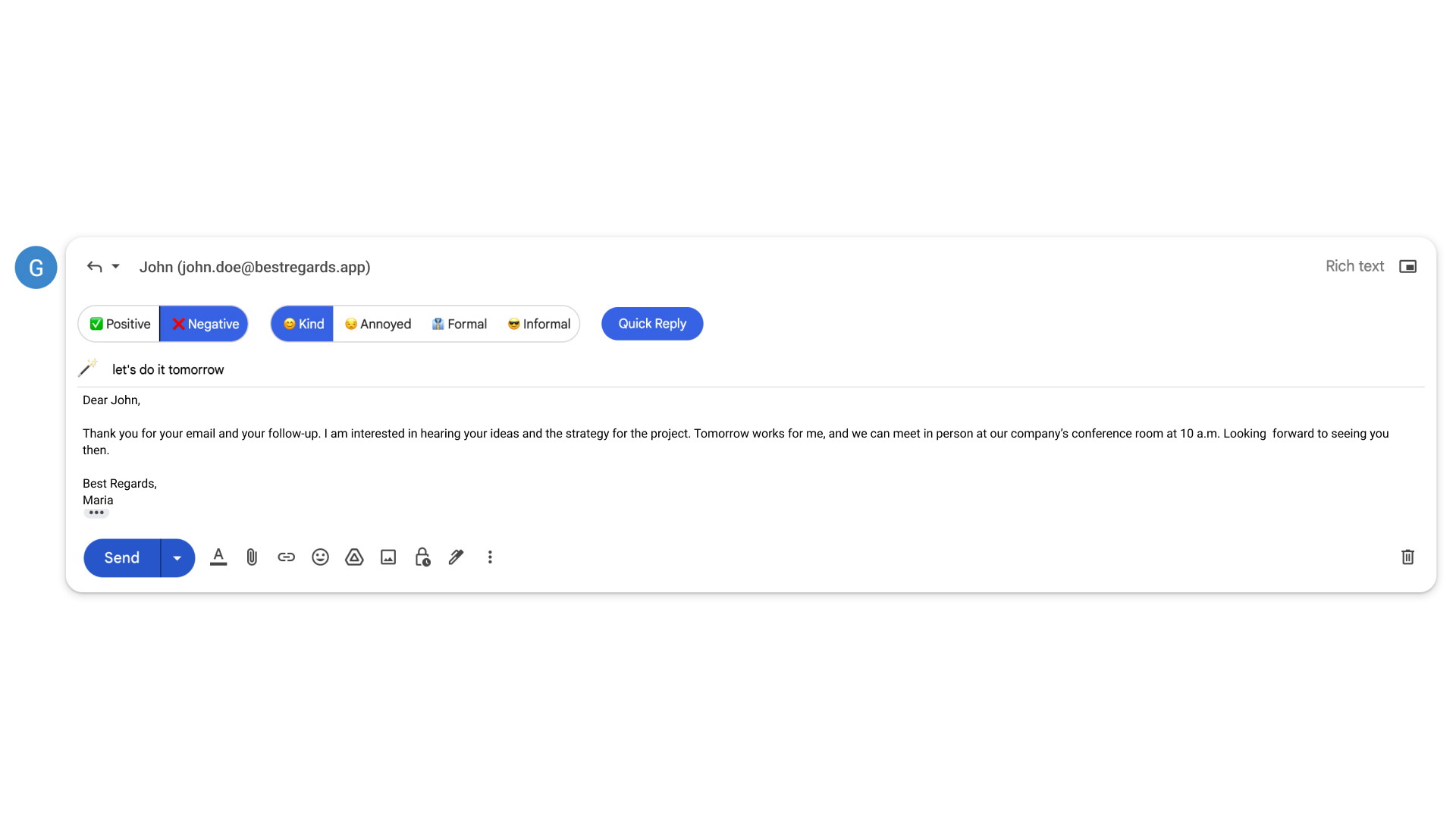 Using magic composition, you can generate customized responses by entering a few words.
BestRegards is also packed with a polyglot feature, so you can get AI-generated responses in your customer's preferred language.
No need to suffer through months of Duolingo! With this extension, you'll be able to connect with folks all over the world right now.
Whether you're a business owner working with international clients or a customer care professional managing inquiries from different regions, BestRegards has your back.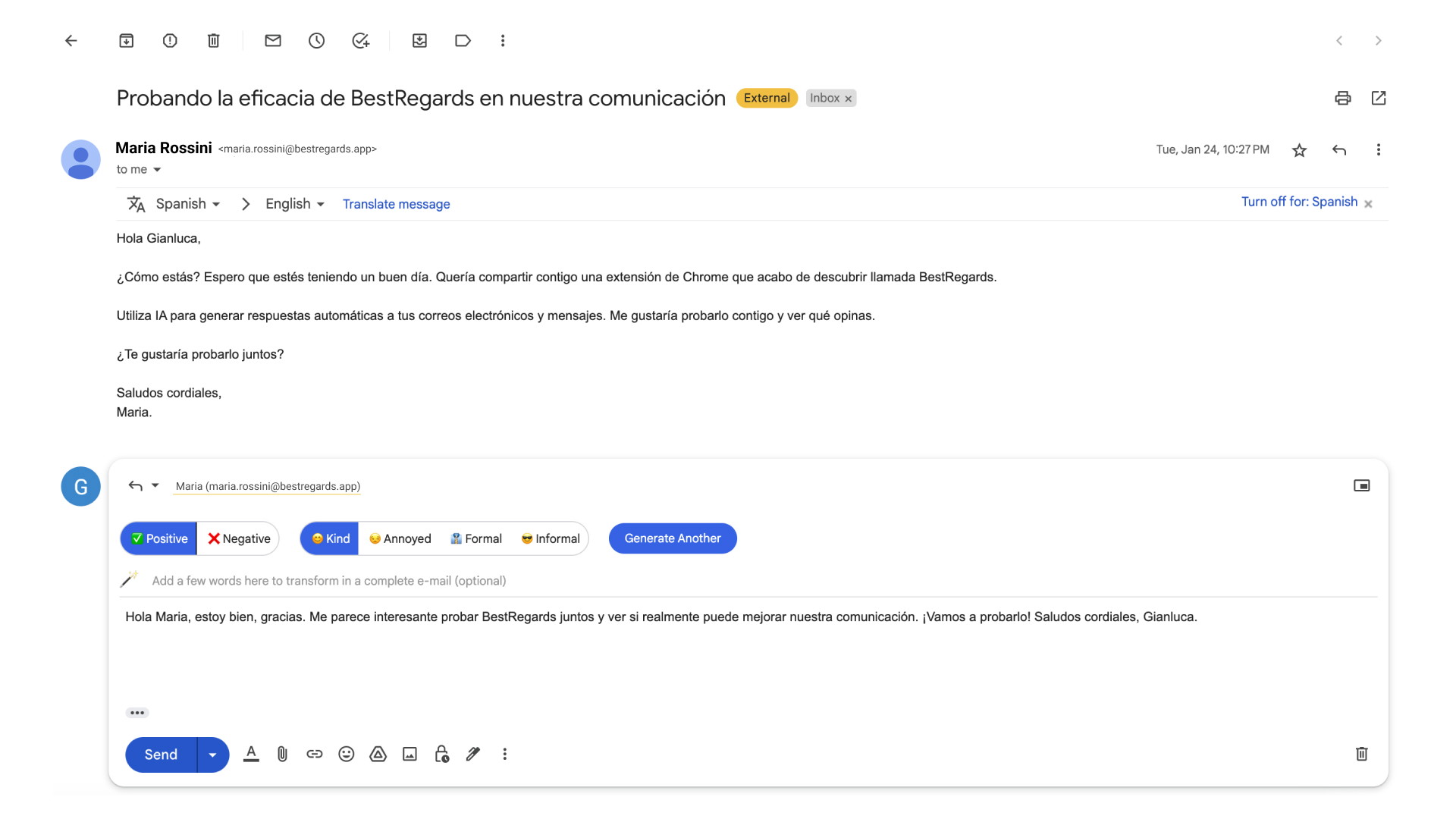 BestRegards lets you reply in the same language your customer is using.
BestRegards writes more than just emails. You can also use the AI to respond to comments and reviews, without navigating away from the page.
This extension can auto-detect text on any website and generate a proper reply based on your selection.
That means you can cut down your workflow and maintain a consistent presence across various platforms.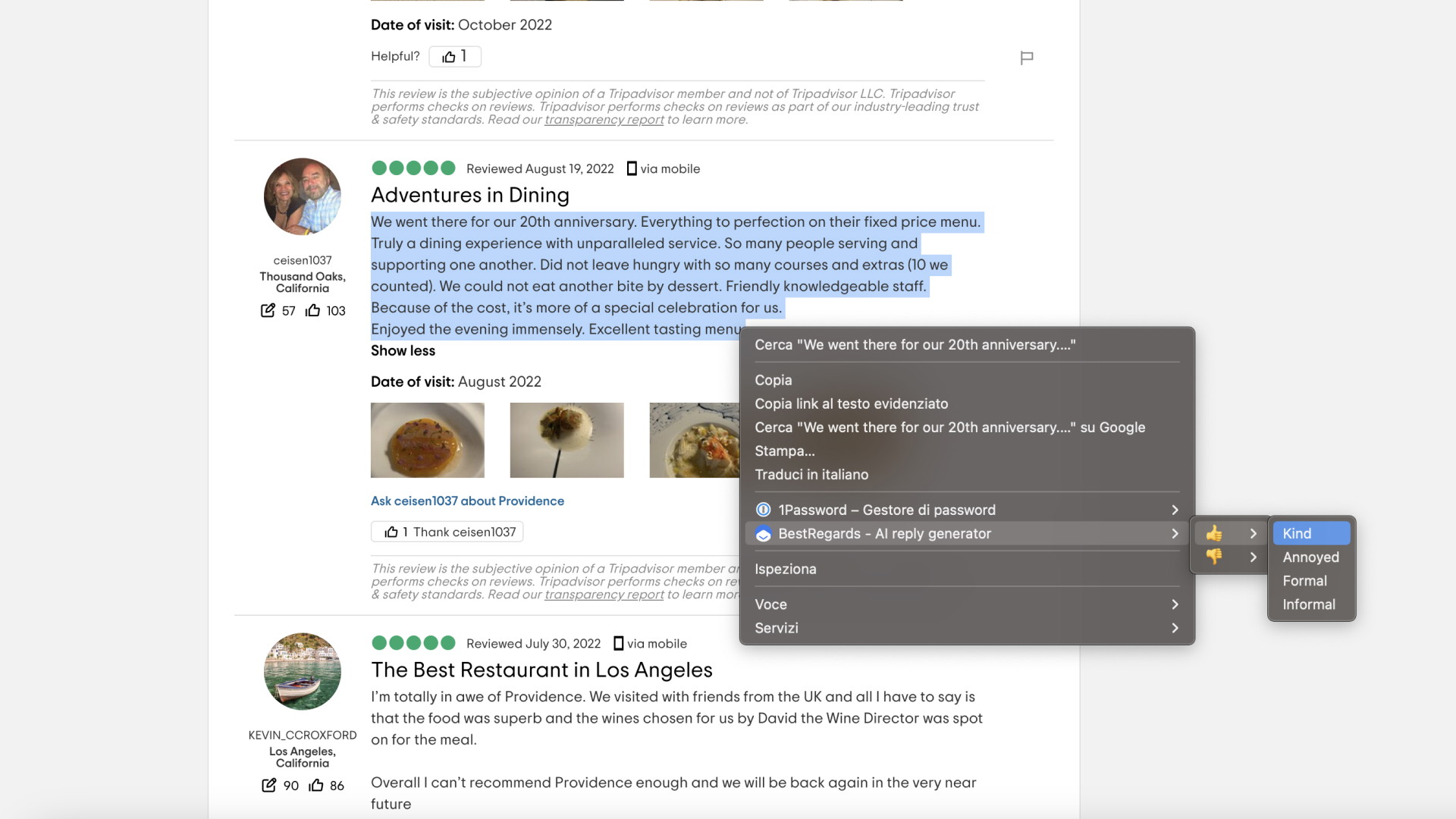 Produce AI-generated responses from any website with the click of a button.
You can't meaningfully connect with customers if you're juggling multiple conversation threads. ("Of course I remember what you said yesterday…")
That's why BestRegards uses AI technology to help you send unique, personalized responses for emails, comments, and reviews in any language.
Generate personalized replies fast.