BouncePage is a drag-and-drop landing page builder that helps you build mobile-friendly pages in minutes, not days.
BouncePage lets you build polished, mobile-friendly landing pages for any product, profile, or business using this drag-and-drop editor.
Get started with pre-built and styled templates that you can customize to match your brand's overall look and feel.
You can add photos, videos, and augmented reality experiences to keep people on the page longer and drive conversions.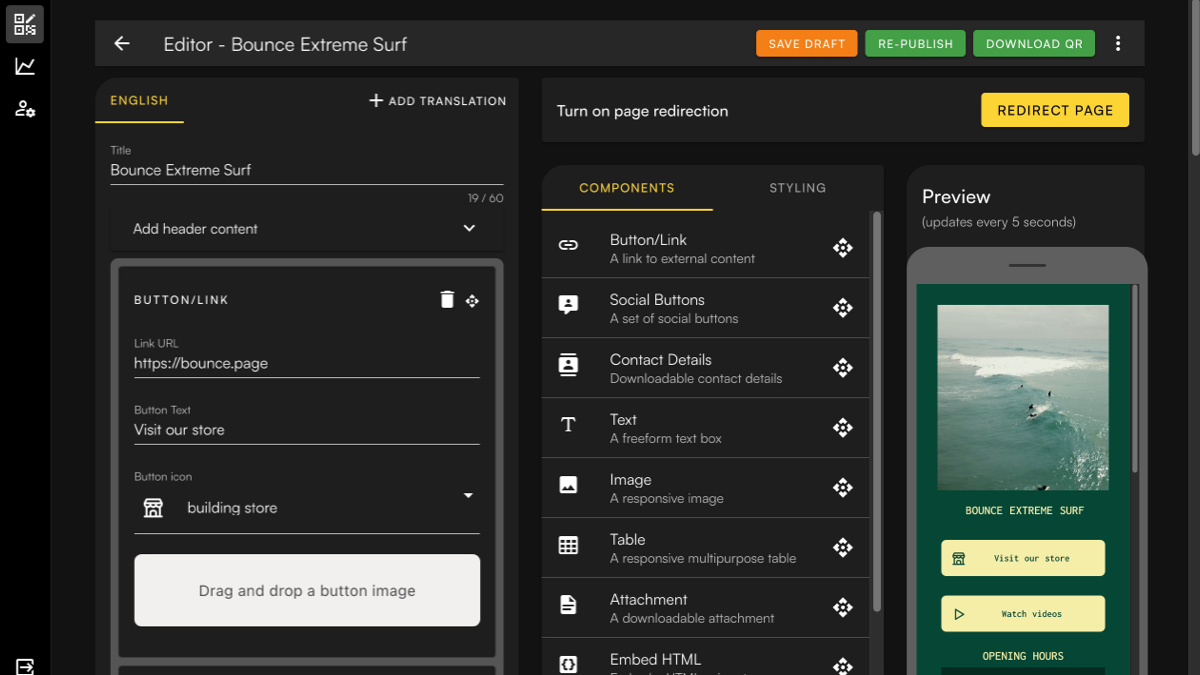 Create mobile-friendly landing pages in minutes with the drag-and-drop page editor.
With BouncePage, you can create CTA buttons and links that take users back to your website or social media profile.
You'll also be able to include attachments, social icons, forms, and tables to add more functionality to your responsive landing pages.
Want to drive more people to your BouncePage? You can create a customizable QR code for users with a click of a button!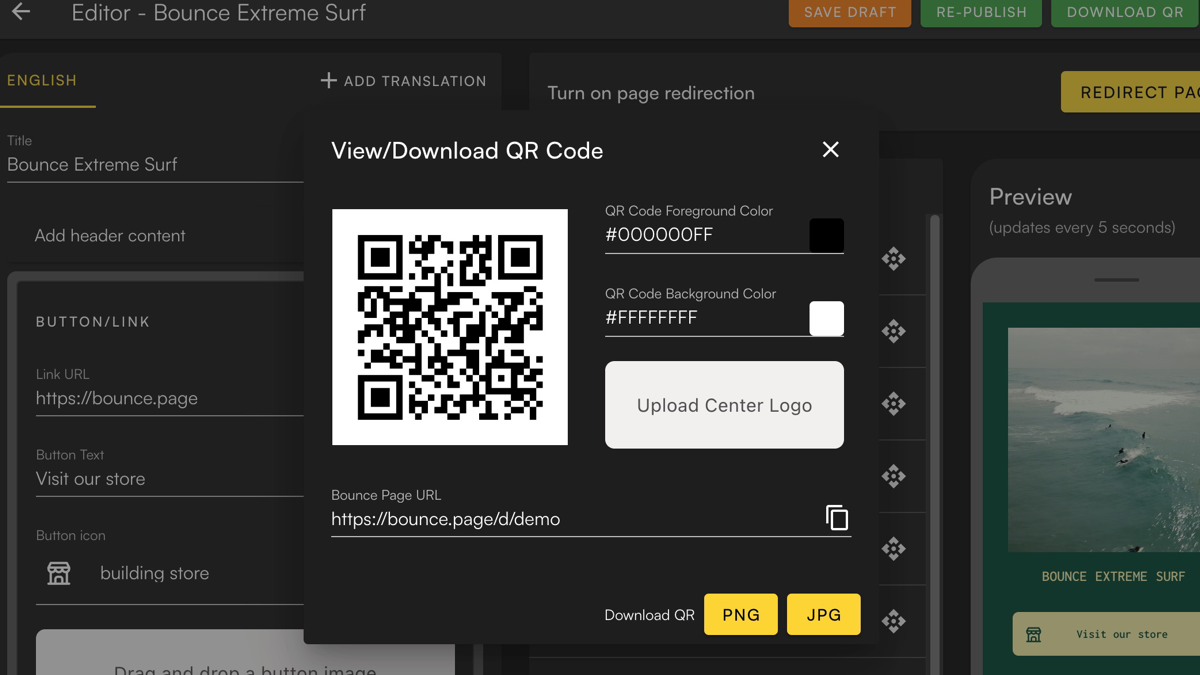 Create a customizable QR code to direct people to your landing page.
Thanks to dynamic redirect, your BouncePage can redirect users based on location, device, or language to ensure the best possible user experience.
You can track QR code scans and replace the scan destination at any time with the page URL you want to drive traffic to.
Best of all, these handy QR codes can also be used to set up your own digital business cards.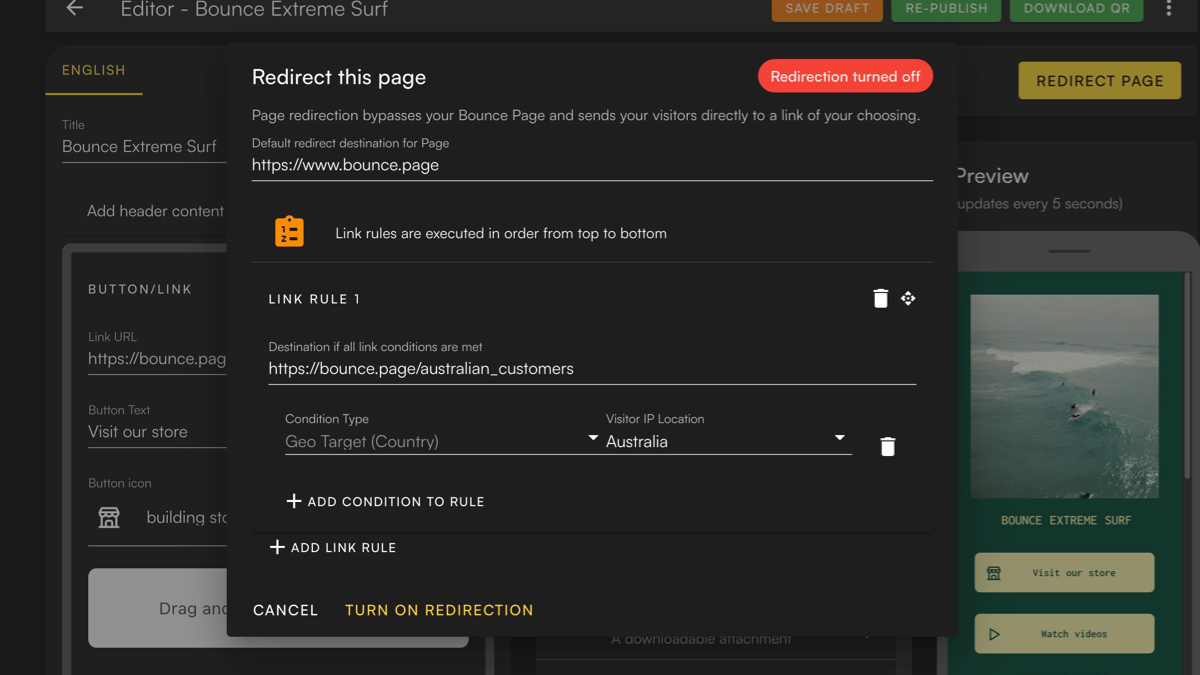 Redirect users to specific pages on your site based on location, language, or device.
You'll be able to monitor your performance from the analytics dashboard, where you can filter for specific landing pages and date ranges.
BouncePage also lets you track user locations for QR scans using the built-in map feature. This way, you can localize your content!
Plus, you can export detailed scan data and analyze it using other business intelligence tools, making it easy to review your data offline.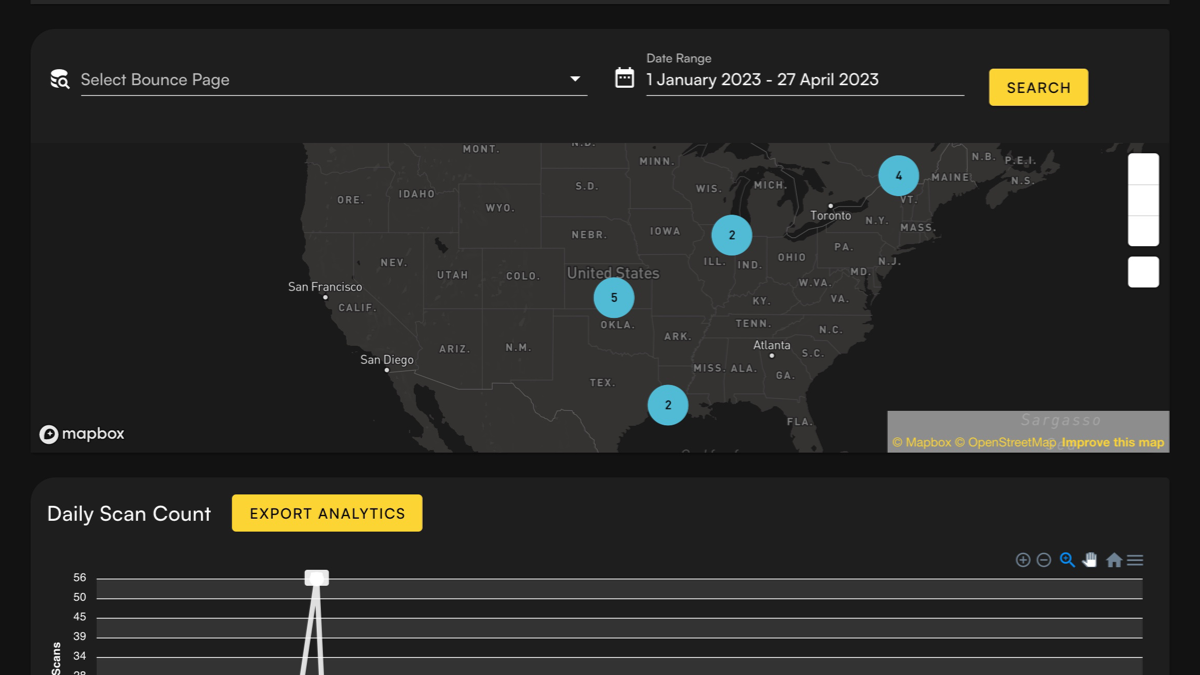 Analyze your BouncePage performance and track user locations for every QR scan.
Figuring out how to optimize your landing page for mobile devices can feel like you're solving a weird viral riddle. ("If Mr. Smith has four daughters, how many of them are using Androids?")
Good thing BouncePage's drag-and-drop editor gives you everything you need to build your own mobile-friendly landing pages.
Build your landing pages in minutes.